Therapy, Exercise, Rehabilitation and Wellness Program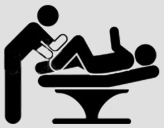 Therapy
Manual therapy consists of joint mobilization, soft tissue mobilization, edema massage, and manual stretching. Physical therapy is the art and science of correcting and rehabilitating your movement.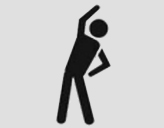 Exercise
Exercise is a component of treatment with the purpose of improving the recruitment of muscles, increasing ROM (range of motion), or improving overall strength and conditioning.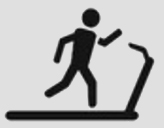 Rehabilitation
Rehabilitation programs follow specific post-surgical rehabilitation protocols focusing on individualized treatment interventions with the goal of therapy of returning the patient to optimal strength, function and mobility.​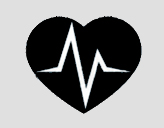 Wellness
Decline in vision, neurological sensory reflexes of the inner ear, sensorimotor reflexes, and overall strength and conditioning contribute to having an increased fall risk as we age.
Steve is a licensed physical Therapist and Certified Athletic Trainer and the founder of ELITE Sports Medicine.
Read more>>
Adrienne serves as the office manager and marketing coordinator at Elite.
Read more>>
Makayla Managram, ATC is a Buford High School and University of North Georgia Dahlonega graduate. While at Buford High School she served as a student athletic trainer…. Read more>>
To deliver superior quality care while being a relentless patient advocate focused on positive outcomes and customer service
Our goal is to provide patients with outstanding customer service and the most forward thinking, progressive treatment, utilizing leading edge technology and research.
The team at Elite Sports is excellent! They are professional, caring, friendly and ready to help. Dr. Steve is awesome! He can stretch my muscles to places I had no idea would reach. I always feel better when I leave. I highly recommend!
I'm so thankful for Dr Steve and his staff. They have been so helpful and accommodating with me after a recent hamstring injury along with some old back injuries that he has been working on with me to help prevent any further issues. All in all I have had a great experience with huge improvements!
Dr Steve and staff are professional and friendly, I love this place and highy reccomend it for rehabilitation. I have a high arch and they do custom foot beds. They most recently helped with low back and chest stretches post open heart surgery and a stroke. Having to relearn walking correctly as well.
Request an Initial Appointment/Consultation
Or call us at 770.271.1488 to schedule an appointment.
Want to work with us?
Tell us about yourself and your goals.